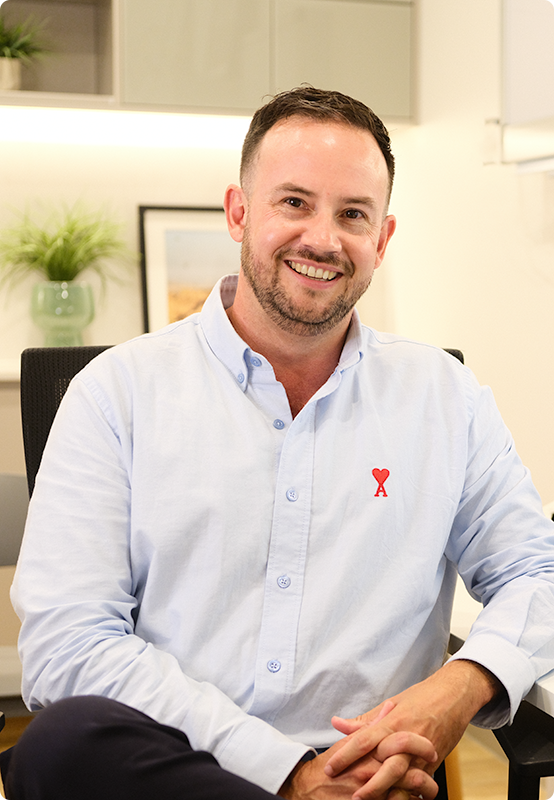 Specialisation:
Acute Illness
Alopecia Areata Treatment
Child Health Services
Chronic Disease Prevention & Management
Mental Health
Reproductive Health
Sexual Health
Travel Health
Women's Health
Work Health
Special Interests:
Gender Affirming Care
Men's Health
Sexual Health
Women's Health
Dr Atari Metcalf
BSc (Health Promotion); MD
Atari completed a Doctor of Medicine (MD) from the University of Notre Dame Sydney, where he graduated with Distinction and first place in Population and Public Health. He completed his internship and residency at St Vincent's Hospital working across a variety of medical and surgical specialties in addition to completing secondments to Canterbury Hospital and RivMed Aboriginal Medical Service.
Prior to practising medicine Atari completed a BSc in Health Promotion and held senior research and policy roles in health and human rights. He remains actively involved in research and advocacy projects and volunteers as a Board Director at ACON, NSW's largest LGBTQ community non-profit health service.
Atari enjoys all aspects of primary care with a particular interest in sexual and reproductive health. He is also a certified MS-2 Step Prescriber for medical termination of pregnancy. Outside of work he loves ocean swimming, design and travel.
Let our doctors guide you to better health so you can live your best life