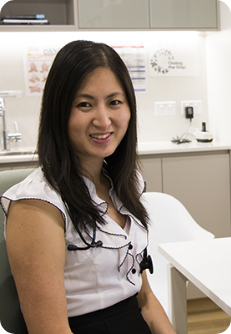 Specialisation:
Acute Illness
Alopecia Areata Treatment
Antenatal Care
Child Health Services
Chronic Disease Prevention & Management
Mental Health
Reproductive Health
Sexual Health
Skin Cancer
Travel Health
Women's Health
Work Health
Special Interests:
Paediatric Medicine
Women's Health
Dr Winnie Yao
MBBS; Paed Cert; FRACGP; SH+FPA
Dr Winnie is an experienced GP with an interest in holistic family medicine. She previously worked as a GP in the CBD. She graduated from Monash University in 2010, and obtained Fellowship of the Royal Australian College of General Practitioners in 2015. She also has a Certificate in Reproductive and Sexual Health, and a Graduate Certificate of Paediatric Medicine from Sydney University.
Dr Winnie has a special interest in women's health and paediatric medicine, having previously worked at St George Hospital in both the Paediatric and Obstetrics & Gynaecology departments for 8 months each. She is one of the few GPs in the area who is accredited to provide medical termination of pregnancy service (abortion).
She is registered for Antenatal Shared Care with a number of hospitals, including the Royal Hospital for Women, Royal Prince Alfred Hospital, Royal North Shore Hospital, St George Hospital, and Canterbury Hospital. She is also experienced in looking after patients with chronic disease, and does skin checks and minor procedures.
Dr Winnie grew up in Sydney's Eastern suburbs before moving to Melbourne for university. She returned to Sydney after graduating and still lives in the Eastern suburbs with her husband and daughter.
Dr Winnie is also fluent in Mandarin Chinese
Dr Winnie 会说中文
Accreditations:
FPAA National Certificate in Reproductive & Sexual Health for Doctors (Family Planning certificate)
Provides skin cancer checks
Antenatal shared care with multiple hospitals
Implanon insertion and removal
Special interest in paediatric health
Special interest in women's health
Special interest in travel medicine and health
PrEP and sexual health
Fluent in Mandarin Chinese
会说中文
Let our doctors guide you to better health so you can live your best life