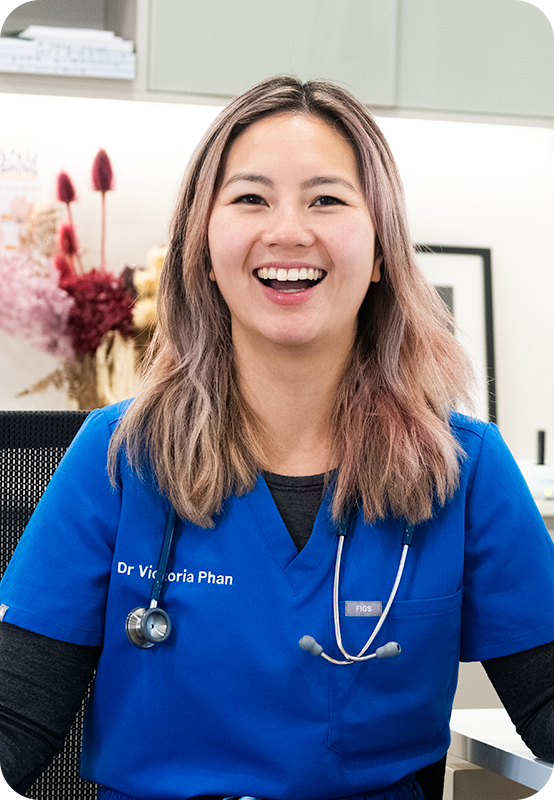 Specialisation:
Acute Illness
Antenatal Care
Child Health Services
Chronic Disease Prevention & Management
Mental Health
Reproductive Health
Sexual Health
Travel Health
Women's Health
Work Health
Special Interests:
Paediatric Medicine
Sexual Health
Women's Health
Dr Victoria Phan
BMed MD (UNSW); MClin US; DCH; FPC; FRACGP
Dr Vicky enjoys a holistic approach to General Practice, getting to know patients and their families from all walks of life.
In her spare time, she enjoys travelling, baking and having a good laugh with her family and friends.
She has a special interest in cardiovascular medicine, paediatric medicine, reproductive medicine and sexual health, having completed the National Certificate in Reproductive & Sexual Health.
Accreditations:
Specialist General Practitioner
Practice Associate
Contraceptive implant insertion and removal
Special Interest in Women's health and family planning
Special Interest in Sexual Health
Special Interest in Paediatrics and Child Development
Specialist Hepatitis B S100 prescriber
Clinical masters in Ultrasound (MClin US)
Let our doctors guide you to better health so you can live your best life